Soloists
Here you will find suggestions for songs that are suitable for the funerals. If you are unsure, we can help you choose.
Suggestions for solo songs for the funeral
A personal ceremony with extra solo song or music that the deceased enjoyed
Adieu (Jahn Teigen)
Ain't No Sunshine
Aks Av Gull (Kjell Inge Torgersen)
Alt Eg Såg (S.Dagsland)
Always On My Mind (Elvis Presley)
Amazing Grace – O nåde stor
Angel (Sara McLachlan)
As Tears Og By (The Rolling Stones)
Ave Maria (Bach/Guonod)
Ave Maria (F.Schubert)
Barnatro (Westling)
Bist Du Bei Mir (J.S.Bach)
Blott En Dag
Blå Salme (Erik Bye)
Bred Dina Vida Vingar
Bridge Over Trouble Water
Brothers In Arms (Dire Straites)
Candle In The Wind (Elton John)
Circle Of Life (Elton John)
Come What May (Nicole Kirdman)
Cry Me a River (Ella Fitzgerald)
Danse Mot Vår (Elisabeth Andreasson)
De Nære Ting (K.Foss/R.Bøe
Deg Å Få Skoda
Den Finaste Eg Veit (Haugen/Moslåtten)
Den Fyrste Song
Den Hellige Stad – Jerusalem
Der Hvor Roser Aldri Dør (J.W.Metzgar)
Det Enda Som Bar
Det Er Makt I De Follede Hender
Det Fine Vi Hadd' Sammen (DDE)
Din Tanke Er Fri (Alf Cranner)
Du Gamle Mor (Vinje/Grieg)
Du Skal Få En Dag I Mårå (A.Prøysen)
Eg Er Ein Gjest I Verda
Eg Ser (B.Eidsvåg)
Eg Veit I Himmerik Ei Borg (H.C.Sthens)
Ein Farfar I Livet (Odd Nordstoga)
Ein Fin Liten Blome (Hovden/Eidsvåg)
Ein Natt Forbi (Jan Eggum)
Evig Hvile (B.Eidsvåg)
Fields Of Gold (Sting)
Fix You (Coldplay)
Gabriellas Song (Molly Sandèn)
Gabriels Obo (E.Morricone)
Gje Meg Handa Di Ven
Goodnight Irene (G.L.Davis)
Guds Kjærleik Er som Stranda
Halleluja (Cohen)
Heaven (D.Ellington)
Here Comes The Sun (Nina Simone)
Hildringstimen (E.Bye)
His Eye Is On The Sparrow (C.H.Gabriel)
Hjemme I Himlen (L.Gudmundsen)
Hvis Du Tror Jeg Har Glemt Deg (Ole Paus)
Hvor Herlig Jesu Navn Klinger
Hymne – Fader Vår (N.Larsen)
I Himmelen, I Himmelen (L.Laurinius)
I Love You Because (L.Payne)
I Will Always Love You (Dolly Parton)
Imagine (Beatles)
Ja En Gang Mine Øyne Skal
Jag Har Hört Om En Stad
Jag Är En Främling
Jeg Er I Herrens Hender (S.Lunde)
Jeg Går Til Himlen (Norsk folketone/Levinsen)
Jesus Det Eneste
Ka E Du Redd For (S.Dagsland)
Kim Du Nå Va (Ø.Staveland)
Kjærlighet (S.Kyrkjebø)
Kjærlighetsvisa (H.Sivertsen)
Liten Fuggel (Vamp)
Love Hurts (F.Bryant)
Lys Og Varme (Å.Aleksandersen)
Mitt Hjerte Alltid Vanker
Morer (Svein Tang Wa)
O Helga Natt
O Jesus Du Som Fyller Alt I Alle
O, Store Gud/How Great Thou Art (C.G.Boberg)
Panis Angelicus
Pie Jesu (A.L.Webber)
Pie Jesu (G.Faurè)
Se Solens Skjønne Lys Og Prakt (C.Scriver)
Skyfri Himmel (B.Eidsvåg)
Solveigs sang (E.Grieg)
Some Die Young (Laleh)
Someday (B.Springsteen)
Sommernatt Ved Fjorden (K.Bjørnstad)
Stjernesangen (Sibelius)
Sølvet Det Er Seg Så Edelt Malm (T.Lammers)
Så Lenge Skuta Kan Gå (E.Bye)
Så Skimrande Var Aldri Havet (Lill Lindfors)
Tears In Heaven (E.Clapton)
Tenk Når Engang Den Tåke Er Forsvunnet
The Last Farewell (R.Whittaker)
The Prayer (Foster/Sager)
The Rose
Time To Say Goodbye (Lucio Quarantotto)
Tir N'a Noir (Vamp)
Tonerna (C.L.Sjöberg)
Tusen Bitar (Linnet/Afzelius)
Våken drøm (Ø.Staveland)
Vårherres Klinkekule (E.Bye)
Vårsøg – No Skin Det Sol (H.Sommerro)
We Are The World
What A Wonderful World (B.Thiele)
Yesterday
You Raise Me Up (T.Løvland)
You`ll Never Walk Alone
Öppna Landskap (S.U.Lundell)
Å Vestland, Vestland
See a selection of songs for the funeral. Quiet, worthy music will often be appropriate.
Here you will find suggestions for songs that are suitable for the funerals. If you are unsure, we can help you choose.
Here you will find a selection of hymns that are common at funerals.
Practical questions that must be clarified in connection with the funeral. Religious or civic funeral? Casket or cremation? Advertising the funeral or keeping things private?
We have some suggestions for hymns and music. Do you want instrumental, solo songs or hymns? If you are unsure, we have extensive experience and can help you choose.
Suggestions for songbooks
The program is central during the funeral - and most guests take this with them after the funeral. See suggestions for setting up different program booklets for the funeral.
We have a large display at our Stavanger and Sandnes  locations.
Opening hours by appointment.
Contact: +47 51 82 00 50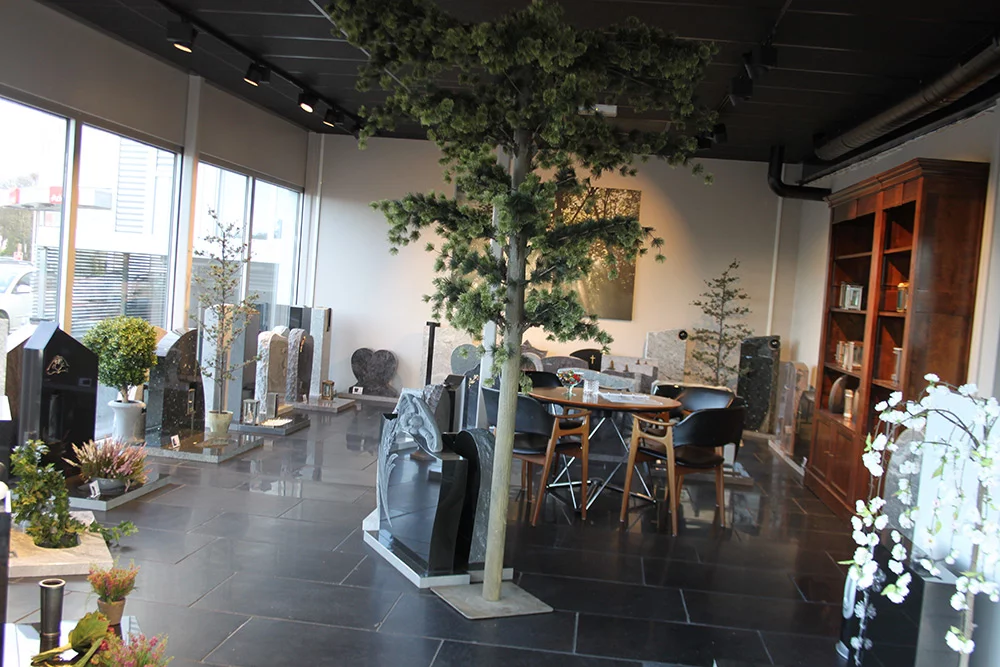 Hviding Begravelsesbyrå (funeral home) has branches in Stavanger, Sandnes, Sola and Ryfylke
We organize funerals and burials in municipalities including: Stavanger, Sandnes, Sola, Randaberg, Kvitsøy, Klepp, Time, Gjesdal, Rennesøy, Finnøy, Kvitsøy, Strand, Hjelmeland, and Forsand.